If mail in documents required to get a copy of SS card. Will this be returned?
October 7, 2019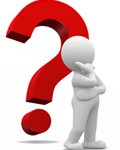 Q) If mail in documents required to get a copy of SS card, example original birth certificate, will this be returned?
A) For any post mail requests, the Social Security Administration requires that you send in original documents or copies certified by the agency that issued the document. Photocopies, even if notarized, are not accepted. The Social Security Administration will always return your documents to you once they process your new card.
Keep in mind you can also request a replacement social security card online if you:
Have a My Social Security account.
Are 18 or older.
Are not changing the name on the card.
Have a U.S. mailing address (military and diplomatic addresses count).
Live in a state that shares its computer data with Social Security. (As of July 2019, 40 states and the District of Columbia do so. Alabama, Connecticut, Minnesota, Nevada, New Hampshire, Ohio, Oklahoma, Oregon, Utah and West Virginia do not. The list is updated regularly, so check the Social Security website to see if your state's status has changed.)
About The Author
admin
Our job is to answer your questions and provide information that will guide you through the process of getting your Social Security Benefits.