How do I obtain a replacement SS card?
July 19, 2016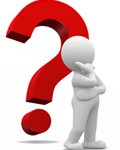 Q) How do I obtain a replacement SS card?
A) According to the Social Security Administration: You can get an original Social Security card or a replacement card if yours is lost or stolen. There is no charge for a Social Security card. This service is free.
You can use a my Social Security account to request a replacement Social Security card online if you:
Are a U.S. citizen age 18 years or older with a U.S. mailing address;
Are not requesting a name change or any other change to your card; and
Have a valid driver's license or a state-issued identification card from one of the following:
District of Columbia (driver's license only);
Idaho (driver's license only);
Iowa;
Kentucky;
Michigan;
Mississippi;
Nebraska;
New Mexico;
North Dakota (driver's license only);
Pennsylvania (driver's license only);
Washington; or
Wisconsin (driver's license only).




If you cannot apply for a card online, you will need to:
Show the required documents. We need to see different documents depending on your citizenship and the type of card you are requesting. See Learn What Documents You Need to find out what documents you will have to show.
Fill out and print an Application for a Social Security Card; and
Take or mail your application and documents to your local Social Security office.
For complete instructions, please go to New or Replacement Social Security Number and Card.https://faq.ssa.gov/link/portal/34011/34019/Article/3755/How-do-I-apply-for-a-new-or-replacement-Social-Security-number-card
About The Author
admin
Our job is to answer your questions and provide information that will guide you through the process of getting your Social Security Benefits.