I am requesting an immediate change of address because I'm the Payee Representative
March 18, 2016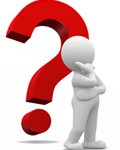 Q) I am requesting an immediate change of address because I'm the Payee Representative of Ms. Gail Tyler 216-*****95 for her disability benefits as soon as possible. Please send the paperwork to: 2**9 Commerce Drive Apt #2**, Monroe, North Carolina 2***0-2783. She moved on June 5, 2015 and has been in Monroe NC over 6 months now. I also need know what can be done about paperwork changes on her own payee status because she has her own checking account here in Monroe, North Carolina; she is a very, very responsible, dependable and conscientious oriented woman. Please email as soon as you can or send all correspondence to the above stated address. Thank you for cooperation in this matter.
A) According to Social Security Administration: If you get Social Security benefits or are enrolled in Medicare, you can change your address online by using a my Social Security account. Go to:
my Social Security – Sign in or Create an Account
If you get Supplemental Security Income (SSI), do not have a U.S. mailing address, or are unable to change your address online, you can:
Call us at 1-800-772-1213 (TTY 1-800-325-0778), Monday through Friday from 7 a.m. to 7 p.m.; or
Contact your local Social Security office.
If you do not receive Social Security benefits, SSI or Medicare, you do not need to change your address with us. https://faq.ssa.gov/ics/support/KBAnswer.asp?questionID=3704&hitOffset=115+113+63+61+56+22+20+6+4&docID=4727
About The Author
admin
Our job is to answer your questions and provide information that will guide you through the process of getting your Social Security Benefits.