I'd like to see if he's eligible for a Social Security supplement-I'd go to the SSA ,….
October 7, 2014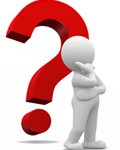 Q) Sir/Madam, My father will turn 86 in January and resides in an assisted living facility in Snellville. He is disabled, suffering from prostate cancer, congestive heart failure, hypertension and blindness. I called Social Security Administration seeking to have them mail me an application for SSI which I'd complete on his behalf (I hold Power of Attorney which enables me to assist him in such transactions). However, they told me they have no paper applications to mail out(!) and the SSA website doesn't offer SSI applications to be downloaded!! Please, he is effectively being denied the opportunity to apply for SSI though he is very elderly and profoundly disabled. He receives a small monthly benefit from SSA ($712) and I'd like to see if he's eligible for a supplement-I'd go to the SSA office myself but I live in New York! Is there ANY way I can secure your help to at least obtain an application for SSI? Thank you for reading this request for help!
A) According to the Social Security Administration – Calling us at 1-800-772-1213 (or TTY 1-800-325-0778 if you are deaf or hard of hearing) and making an appointment to apply for SSI benefits. If you are deaf or hard of hearing, we also will take your telecommunications relay services (TRS) assisted calls at 1-800-772-1213. With an appointment, one of our representatives will help you apply for benefits. You can have an appointment to apply for SSI benefits on the telephone or in person at your local Social Security office.
Having someone else call and make the appointment for you or assist you with your application for SSI benefits. For more information, see our chapter on HOW SOMEONE CAN HELP YOU WITH YOUR SSI.
Visiting our office to apply without making an appointment, but you may have to wait awhile.
You will have to provide information and work with us to get documentsconcerning SSI eligibility.
You will have to file an application.
We do not have SSI applications online. Most of the forms to apply for SSI are not designed for self-completion. Our claims representative interviews you and uses a computer to complete the forms with information you give to us or someone else gives to us on your behalf.
About The Author
admin
Our job is to answer your questions and provide information that will guide you through the process of getting your Social Security Benefits.