If I'm planning to retire in 2016, what would be the EARLIEST retirement date for me
March 18, 2016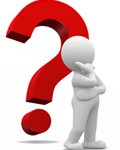 Q) I will turn 66 (which is my full retirement age) on March,18,2016. If I'm planning to retire in 2016, what would be the EARLIEST retirement date for me (should I work till 03/18/2016 or I could retire at earlier date to be 100% vested?) In either case, when I will get my first Social Security check?
A) According to Social Security Administration: You can apply for Social Security retirement benefits when you are at least 61 years and 9 months of age.
You should apply three months before you want your benefits to start.
Even if you are not ready to retire, you still should sign up for Medicare three months before your 65th birthday.
When you're ready to apply for retirement benefits, use our online retirement application, the quickest, easiest, and most convenient way to apply. https://faq.ssa.gov/link/portal/34011/34019/Article/3012/How-far-in-advance-can-I-apply-for-Social-Security-retirement-benefits
About The Author
admin
Our job is to answer your questions and provide information that will guide you through the process of getting your Social Security Benefits.