In the past I have received a Social Security statement indication my eligibility status.
October 7, 2014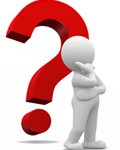 Q) I am nearly 63 years old and still working full time. In the past I have received a SS statement indication my eligibility status. May I request another statement?
A) You can get your Personal Statement online:
According to Social Security Administration – Get your free personal online my Social Security account today!
You probably plan to receive Social Security benefits someday. Maybe you already do. Either way, you'll want a my Social Security account to:
Keep track of your earnings and verify them every year;
Get an estimate of your future benefits if you are still working;
Get a letter with proof of your benefits if you currently receive them; and
Much more!
Setting up an account is quick, secure, and easy. Join the millions and create an account now!
http://www.socialsecurity.gov/myaccount/
About The Author
admin
Our job is to answer your questions and provide information that will guide you through the process of getting your Social Security Benefits.