I live in China and the postal services are very slow, Can i return forms by fax
November 6, 2014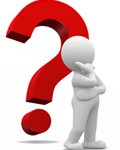 Q) I live in China and the postal services are very slow…months for regular delivery. Express couriers do not deliver to U.S. SS.Admin P.O.Boxes. Can i return forms by fax to the Wilkes-Barre office? If so, the number please. If NO,please give me some ideas for other options.
A) Throughout the world, there are a number of American embassies and consulates who have specially trained personnel that provide a full range of Social Security services, including the taking of applications for benefits. By locating your country of residence via the link below, you can access information on the Social Security-trained U.S. embassy or consulate that provide services for that country: http://www.socialsecurity.gov/foreign/foreign.htm
About The Author
admin
Our job is to answer your questions and provide information that will guide you through the process of getting your Social Security Benefits.