Looking to apply for driving licence. What document needed to provide for ineligibility for SSN card?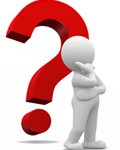 Q) Hello, I am living here and I applied for adjusting my status after married a US citizen, and the USCIS say they will give me SSN and card after they approve my case I was looking for applying for driving licence they say there is a document you can provide fo ineligibility for SSN card who is ineligible for that? can I get a document ?
A) To apply for a driver's license, you must show a Social Security Card. If you are not eligible for a Social Security Card, you must show your immigration documents and a letter or form L676 from the Social Security Administration (SSA) that states that you are not eligible.