Looking to apply for driving licence. What document needed to provide for ineligibility for SSN card?
August 13, 2018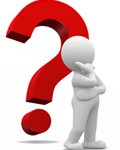 Q) Hello, I am living here and I applied for adjusting my status after married a US citizen, and the USCIS say they will give me SSN and card after they approve my case I was looking for applying for driving licence they say there is a document you can provide fo ineligibility for SSN card who is ineligible for that? can I get a document ?
A) To apply for a driver's license, you must show a Social Security Card. If you are not eligible for a Social Security Card, you must show your immigration documents and a letter or form L676 from the Social Security Administration (SSA) that states that you are not eligible.
About The Author
admin
Our job is to answer your questions and provide information that will guide you through the process of getting your Social Security Benefits.