Mother died, She was my brother's guardian, his Social Security check not come in?
January 6, 2014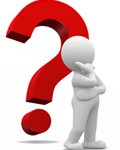 Q) My mother died in November, She was my brothers Guardian his Social Security Insurance check did not come in. What do we do how do we fix this?
A) You should contact the SSA office nearest you to apply to be a payee. You must then submit an application, form SSA-11 (Request to be selected as payee) and documents to prove your identity. You will need to provide your social security number or if you represent an organization, the organization's employer identification number. SSA requires you to complete the payee application in a face-to-face interview (with certain exceptions).
Social Security Administration will select a new representative payee if the current payee:
Dies;
Has misused the beneficiary's benefits as determined by SSA or a court of competent jurisdiction;
Is unable to manage the benefit payments;
No longer wishes to serve as payee;
Fails to use and account for the payments properly;
Is no longer responsible for the care or welfare of the beneficiary; or
Is otherwise no longer suitable to serve as payee.
About The Author
admin
Our job is to answer your questions and provide information that will guide you through the process of getting your Social Security Benefits.