My daughter, Rachel had her purse stolen along with her social security card.
October 7, 2014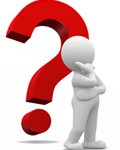 Q) I am having difficulties getting through to my local Social security office in Scottsbluff, NE on an issue. My daughter, Rachel M….. had her purse stolen along with her social security card and need to know the appropriate actions to take.
We have contacted the local police and filed paperwork.
Please help us! When we call the Scottsbluff, NE office they require a 5 digit party extension in which I am unable to give.
Thank You for your prompt action on this situation,
Dawn M.
A) According to the Social Security Administration – You can replace your Social Security card for free if it is lost or stolen. However, you may not need to get a replacement card. Knowing your Social Security number is what is important.
You need a Social Security number to get a job, collect Social Security benefits and receive some government services but you do not often need to show your Social Security card.
More information here http://www.socialsecurity.gov/ssnumber/ss5.htm
About The Author
admin
Our job is to answer your questions and provide information that will guide you through the process of getting your Social Security Benefits.