Social Security office 13510 AURORA AVE N SEATTLE, WA 98133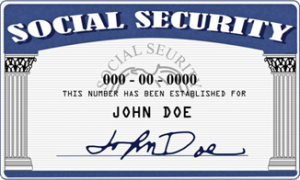 SOCIAL SECURITY OFFICE
SUITE B 13510 AURORA AVE N SEATTLE, WA 98133
National Toll-Free 1-800-772-1213 TTY 1-800-325-0778
MON: 09:00 AM – 03:00 PM; TUES: 09:00 AM – 03:00 PM; WED: 09:00 AM – 12:00 PM; THUR: 09:00 AM – 03:00 PM; FRI: 09:00 AM – 03:00 PM; SAT & SUN: CLOSED
LOCATED IN THE AURORA CORNER MINI MALL NEXT TO SUPER SUPPLEMENTS. JUST NORTH OF KMART ON THE CORNER OF AURORA AV N AND NE 135TH ST.
Seattle WA Social Security office assign Social Security numbers to U.S. Citizens.They also maintains earnings records under workers Social Security numbers and administrates Supplemental Security Income program for the aged, blind and disabled.
My experience at SEATTLE, WA Social Security Office – Cindy: I am cannot believe there are 30 people on the waiting room and only one Window working. This is incredibly slow. In addition, I have been here 5 times since Oct 27,2014 because each time the different clerical staff Decides I need some other piece of documentation….