Turning 61 on Saturday, when can I apply for Social Security?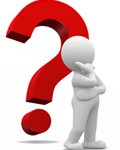 Q) I am turning 61 on Saturday and I want to take my Social Security when I am 62. When can I apply? I was told I had to make an appointment now but your website says four to three months prior to when I would receive the benefits…can I apply on line or do I need to go to the SS office in Rock Springs? I can't get anyone on the phone except recorded voices which is a real pain….sorry, but it is.
A) The earliest age at which you can begin receiving your Social Security retirement benefits is 62. You can apply for your benefits 3 months before you turn 62 if you want your payments to start at that age.
You can apply Online – Use Social Security Retirement/Medicare Benefit Application to apply for retirement, spouse's, ex-spouse's or Medicare benefits.