As my mother's executor, need to change social security address to mine?
February 15, 2019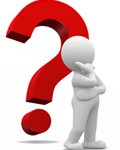 Q) As my mother's executor, I need to receive her SS income statement at my address in order to file her taxes. How do I change her prior address to mine?
A) According the the Social Security Administration: If you get Social Security benefits (retirement, survivors, or disability), you can update your contact information in a safe, quick, and convenient way by following these five steps:
Log in to my Social Security.
Select the My Profile link on the right side of the screen.
Select the Update Contact Information button and enter your address information.
Select when would you like to schedule the update, then select Next.
Review and verify your information, select Submit .
Source: https://www.ssa.gov/myaccount/change-of-address.html
About The Author
admin
Our job is to answer your questions and provide information that will guide you through the process of getting your Social Security Benefits.