As my mother's executor, need to change social security address to mine?
February 15, 2019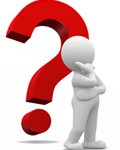 Q) As my mother's executor, I need to receive her SS income statement at my address in order to file her taxes. How do I change her prior address to mine?
A) To change your mother's address for Social Security Administration (SSA) communications, you can follow these steps:
Gather the necessary documents: You will need to provide the SSA with documentation that proves your authority to act on your mother's behalf as her executor. This can include a copy of the death certificate, a copy of your appointment as executor, and a copy of your identification.
Contact the SSA: You can change your mother's address by contacting the SSA directly. You can call the SSA toll-free at 1-800-772-1213 (TTY 1-800-325-0778) or visit a local SSA office in person. When you contact the SSA, be prepared to provide your mother's Social Security number, your own contact information, and the documentation that proves your authority as her executor.
Provide your new address: Once you have provided the necessary documentation and verified your identity, you can provide your new address to the SSA. They will update your mother's record and begin sending Social Security income statements and other communications to your address.
It's important to note that the process for changing an address may vary depending on your specific circumstances, such as if your mother was receiving benefits through the SSA's Representative Payee program. You should contact the SSA or visit their website for more information on how to change your mother's address as her executor.
According the the Social Security Administration: If you get Social Security benefits (retirement, survivors, or disability), you can update your contact information in a safe, quick, and convenient way by following these five steps:
Log in to my Social Security.
Select the My Profile link on the right side of the screen.
Select the Update Contact Information button and enter your address information.
Select when would you like to schedule the update, then select Next.
Review and verify your information, select Submit .
Source: https://www.ssa.gov/myaccount/change-of-address.html
About The Author
admin
Our job is to answer your questions and provide information that will guide you through the process of getting your Social Security Benefits.