Can I collect food stamps also , since I cant make it on my Social Security alone j.h.
November 18, 2013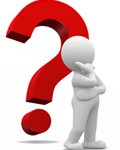 Q) can i collect food stamps also , since i cant make it on my Social Security alone j.h.
A) You may well qualify for Food Stamp. Please see the income eligibility guidelines below.
Households have to meet income tests unless all members are receiving TANF, SSI, or in some places general assistance. Most households must meet both the gross and net income tests, but a household with an elderly person or a person who is receiving certain types of disability payments only has to meet the net income test. Households, except those noted, that have income over the amounts listed below cannot get SNAP benefits.
(Oct. 1, 2013 through Sept. 30, 2014)
Household size
Gross monthly income
(130 percent of poverty)
Net monthly income
(100 percent of poverty)

1

$1,245
$ 958

2

1,681
1,293

3

2,116
1,628

4

2,552
1,963

5

2,987
2,298

6

3,423
2,633

7

3,858
2,968

8

4,294
3,303

Each additional member

+436
+335
http://www.fns.usda.gov/snap/applicant_recipients/eligibility.htm#income
About The Author
admin
Our job is to answer your questions and provide information that will guide you through the process of getting your Social Security Benefits.