Where can I find Social Security Card application online?
January 22, 2015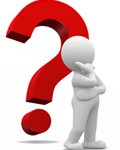 Q) I called my local Social Security office and asked about changing my name after getting married. I was told to apply for a new card and that I could download the application online. Where can I find this application?
A) According to The Social Security Administration: Applying for a Social Security Card is free!
USE THIS APPLICATION TO:
● Apply for an original Social Security card
● Apply for a replacement Social Security card
● Change or correct information on your Social Security number record
Apply here http://www.socialsecurity.gov/forms/ss-5.pdf
About The Author
admin
Our job is to answer your questions and provide information that will guide you through the process of getting your Social Security Benefits.