I have the change of address forms filled out for my parents, is there a place I can mail them in
March 18, 2016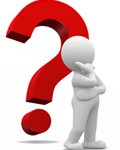 Q) I have the change of address forms filled out for my parents, is there a place I can mail them in or fax them, or do I need to go wait for hrs at the office to turn them in.
A) According to Social Security Administration: If you get Social Security benefits or are enrolled in Medicare, you can change your address online by using a my Social Security account. Go to:
my Social Security – Sign in or Create an Account
If you get Supplemental Security Income (SSI), do not have a U.S. mailing address, or are unable to change your address online, you can:
Call us at 1-800-772-1213 (TTY 1-800-325-0778), Monday through Friday from 7 a.m. to 7 p.m.; or
Contact your local Social Security office.
If you do not receive Social Security benefits, SSI or Medicare, you do not need to change your address with us.
https://faq.ssa.gov/ics/support/KBAnswer.asp?questionID=3704
About The Author
admin
Our job is to answer your questions and provide information that will guide you through the process of getting your Social Security Benefits.