Father-in-law recently died, widow (95) wants to apply for widow benefits.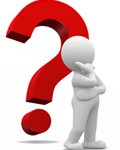 Q) Been trying to call local office and national, but both are too busy to answer. My father-in-law recently died at age 96. His widow (95) wants to know what she needs to do to get widow benefits from SSA. Apparently she cannot apply on-line because you undoubtedly need a death certificate, which we just received from mortuary. Exactly what do we need to do now to get this matter accomplished?
A) According to the Social Security Administration – You can apply for widow benefits by calling our national toll-free service at 1-800-772-1213 (TTY 1-800-325-0778) or visiting your local Social Security office. An appointment is not required, but if you call ahead and schedule one, it may reduce the time you spend waiting to apply.
You can help by being ready to:
Provide any needed documents; and
Answer the questions listed below.
Documents You may need to provide
We may ask you to provide documents to show that you are eligible, such as:
Proof of the worker's death;
Birth certificate or other proof of birth;
Proof of U.S. citizenship or lawful alien status if you were not born in the United States [More Info];
U.S. military discharge paper(s) if you had military service before 1968;
U.S. military discharge paper(s)
For disability benefits, the two forms (SSA-3368 and SSA-827) that describe your medical condition and authorize disclosure of information to us;
W-2 forms(s) and/or self-employment tax returns for last year;
Final divorce decree, if applying as a surviving divorced spouse; and
Marriage certificate