how do you change your name after being married?
May 28, 2019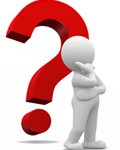 Q) how do you change your name after being married?
A) According to the Social Security Administration website: To change your name on your card, you must show us documents proving your legal name change and identity. If you are a U.S. citizen, you also must show us a document proving your U.S. citizenship, if it is not already in our records. You must present original documents or copies certified by the agency that issued them. We can't accept photocopies or notarized copies.
To prove your legal name change, you must show one of the following documents:
Marriage document;
Divorce decree;
Certificate of naturalization showing a new name; or
Court order for a name change.
source: https://blog.ssa.gov/need-to-change-your-name-on-your-social-security-card/
About The Author
admin
Our job is to answer your questions and provide information that will guide you through the process of getting your Social Security Benefits.