I was suppose to receive a Social Security check starting in September but nothing
October 7, 2014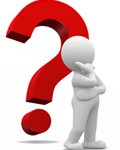 Q) I was suppose to receive a Social Security check starting in September but nothing has been deposited.
A) You can call Social Security Administration toll-free at 1-800-772-1213 (TTY 1-800-325-0778). regarding your check
More Info according to SSA:
By calling 1-800-772-1213, you can use our automated telephone services to get recorded information and conduct some business 24 hours a day. If you cannot handle your business through our automated services, you can speak to a Social Security representative between 7 a.m. and 7 p.m. Monday through Friday. Generally, you'll have a shorter wait time if you call during the week after Tuesday. If you are deaf or hard of hearing, call our toll-free TTY number, 1-800-325-0778, between 7 a.m. and 7 p.m. Monday through Friday. http://www.socialsecurity.gov/agency/contact/phone.html
About The Author
admin
Our job is to answer your questions and provide information that will guide you through the process of getting your Social Security Benefits.