I would like to take my name off my stepsons account with ssi
November 5, 2013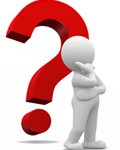 Q) I would like to take my name off my stepsons account with ssi. I am no longer with his father but I believe he never removed me from his account. his father works and everything should be transferred into his name. how do I remove myself from his account?
A) You need to call or preferably visit your local Social Security office and speak with a Social Security counselor regrading how to remove your name off your stepsons account with Social Security.
About The Author
admin
Our job is to answer your questions and provide information that will guide you through the process of getting your Social Security Benefits.