I'm turning 18 years old in June. What do I need to do to keep getting benefits.
May 15, 2014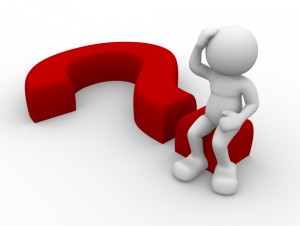 Q) I'm turning 18 years old in June but I am starting an online school. What do I need to do to prevent the death benefit for the death of my Dad from stopping. I was told it continues until 23 years old as long as I am still in school. The online school I am going to attend is an accredited high school so that I can eventually receive my diploma. I need to know what to do. Please advise.
A) According to Social Security Administration:
YOUR BENEFITS WILL AUTOMATICALLY STOP AT AGE 18 UNLESS:
● You are a full-time student at an elementary or secondary school (a
secondary school is a school at or below the high school level), or
● You qualify for childhood disability benefits.
Your benefits will end with the payment for the month before the month in which you attain age 18. You attain age 18
on the day before your 18th birthday. This is important when your birthday is on the first day of the month. For
example, if your 18th birthday is June 1, you attain that age on May 31. If you are neither a full-time student nor
disabled in May, benefits would not be payable for May. The last benefit check to which you would be entitled would
be the one received in May, which represents your payment for April.
FOR YOU TO RECEIVE STUDENT BENEFITS AFTER AGE 18, YOU MUST:
1. Complete the form, STUDENT'S STATEMENT REGARDING SCHOOL ATTENDANCE (page 2).
2. Take the form to the school for a school official to certify on page 3 the information you provide on
page 2.
3. Leave page 4, NOTICE OF CESSATION OF FULL-TIME SCHOOL ATTENDANCE, and page 5 with the
school official.
4. Bring pages 2 (STUDENT'S STATEMENT REGARDING SCHOOL ATTENDANCE) and 3 (CERTIFICATION
BY SCHOOL OFFICIAL) to a Social Security office or return them in the enclosed envelope (fold page 2
so the address on back shows through window envelope) prior to the age 18 attainment month shown
above.
5. For Direct Deposit, bring or mail a voided check or a copy of a bank statement. Your name must be on
the account.
http://www.socialsecurity.gov/online/ssa-1372.pdf
About The Author
admin
Our job is to answer your questions and provide information that will guide you through the process of getting your Social Security Benefits.