My son had surgery and it did not go well, I had to quit my job and care for him. Can I collect social security earlier that 62?
January 22, 2018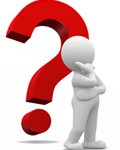 Q) My husband left me in March 2016. Right after that our son needed spinal surgery, the surgery didn't go as planed and he couldn't walk. After hospital stays and an other surgery thast howed some improvement, but he still couldn't walk. I had to leave my job of 21 yrs to stay home and care for him, take him to dr appt, and be here for the health aids.even though I was at my job for 21 yrs i wasn't able to collect a pension as I need 2 more yrs to be certified. My question is this, I will be 62 in Nov, 2018 can I collect earlier than that to help meet my financial responsible as I need to be here to take care of my son.
A) The earliest you can start collecting Social Security retirement benefits is age 62; the latest is age 70. When you start collecting payouts in that eight-year span is up to you. Your actual retirement date doesn't matter. You can retire before 62 if you like, and you can retire after 70. If you retire before 62, though, you'll have to make sure you have enough money set aside to support you until Social Security payments kick in. Source: http://money.cnn.com/retirement/guide/SocialSecurity_basics.moneymag/index7.htm
About The Author
admin
Our job is to answer your questions and provide information that will guide you through the process of getting your Social Security Benefits.