NEED A SOCIAL SECURITY VERIFICATION OF INCOME LETTER.
September 6, 2019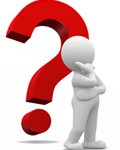 Q) OK I DONT KNOW IF I CAN ASK THIS QUESTION HERE BUT I WILL TRY. I HAVE RECENTLY BEEN PLACED IN A NURSING HOME. I HAVE APPLIED FOR MEDICAID AND NEED A SOCIAL SECURITY VERIFICATION OF INCOME LETTER. I CANT POSSIBLY COME TO YOUR OFFICE SO IS IT POSSIBLE TO GET ONE FAXED TO ME HERE AT THE NURSING HOME?
A) You can get your verification of income letter online on the http://www.ssa.gov website. According to the Social Security Administration:
The benefit verification letter, sometimes called a "benefits letter," or a "Social Security award letter," serves as proof of your retirement, disability, Supplemental Security Income (SSI), or Medicare benefits. It also serves as proof that you have applied for benefits or that you have never received Social Security benefits or SSI.
You may also use your letter as proof for loans, housing assistance, mortgage, and for other income verification purposes.
A Social Security benefit verification letter includes:
your name,
date of birth, and
the benefit you receive from us.
Sign in to your my Social Security account to get your copy
About The Author
admin
Our job is to answer your questions and provide information that will guide you through the process of getting your Social Security Benefits.