How soon should I submit my application to Social Security office
August 13, 2014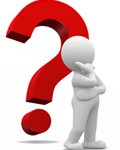 Q) I will be 65 In February 2014 and wish to apply for SS retirement. How soon should I submit my application to your office.
A) According to Social Security Administration – You can apply for your benefits 3 months before you turn 62 if you want your payments to start at that age.
Social Security Administration may need to see certain documents in order to pay benefits and help decide how much your benefits should be. The documents you'll need will depend on the circumstances of your claim. The documents SSA may ask for are:
your Social Security card (or a record of your number);
your original birth certificate or other proof of birth (You may also submit a copy of your birth certificate certified by the issuing agency);
proof of U.S. citizenship or lawful alien status if you were not born in the U.S. [More Info];
a copy of your U.S. military service paper(s) (e.g., DD-214 – Certificate of Release or Discharge from Active Duty) if you had military service before 1968; and
a copy of your W-2 form(s) and/or self-employment tax return for last year. http://www.socialsecurity.gov/retire2/applying5.htm
About The Author
admin
Our job is to answer your questions and provide information that will guide you through the process of getting your Social Security Benefits.