Received a shredded year end statement from social security. How do I get other?
January 22, 2019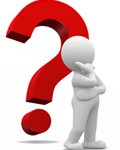 Q) Thanks to Carlisles fine fine post office, I just received a shredded year end statement from social security. It's so shredded I can't read any of the info, it's in a hundred pieces. If it's the statement telling me next years amount, or this years total payout, I'll Ned another one for my taxes to be prepared, or just to see what is ahead for this upcoming year. How do I get another one sent, not exactly sure what it even was, but I'd like another one. How do I get it.
A) According to the Social Security Administration: If you currently live in the United States and you need a replacement form SSA-1099 or SSA-1042S, we have a new way for you to get an instant replacement quickly and easily beginning February 1st by:
Using your online my Social Security account. If you don't already have an account, you can create one online. Go to Sign In or Create an Account. Once you are logged in to your account, select the "Replacement Documents" tab;
Calling us at 1-800-772-1213 (TTY 1-800-325-0778), Monday through Friday from 7 a.m. to 7 p.m.; or
Contacting your local Social Security office.
Source: https://faq.ssa.gov/en-us/Topic/article/KA-01723
About The Author
admin
Our job is to answer your questions and provide information that will guide you through the process of getting your Social Security Benefits.