Social Security office St Paul MN – 190 5TH ST E
SOCIAL SECURITY OFFICE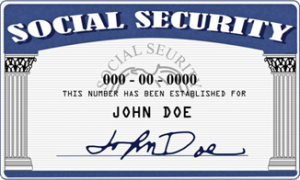 190 5TH ST E STE 800 ST PAUL, MN 55101
National Toll-Free 1-800-772-1213 TTY 1-800-325-0778
MON: 09:00 AM – 03:00 PM; TUES: 09:00 AM – 03:00 PM; WED: 09:00 AM – 03:00 PM; THUR: 09:00 AM – 03:00 PM; FRI: 09:00 AM – 03:00 PM; SAT & SUN: CLOSED
***** NOTE: FOR SOCIAL SECURITY CARDS, TWIN CITIES RESIDENTS MUST USE THE SOCIAL SECURITY CARD CTR, LOCATED AT 1811 CHICAGO AVE, SUITE 2, MINN EAPOLIS, MN.************************************************************ FIELD OFFICE IS LOCATED AT THE CORNER OF 5TH ST EAST AND SIBLEY ST. WE ARE ON THE 8TH FLOOR OF BUILDING NAMED SIBLEY SQUARE AT MEARS PARK,S, ACROSS FROM GALTIER PLAZA. HANDICAP ENTRANCE IS ON 5TH ST, AND AN ADDITIONAL ENTRANCE IS ON SIBLEY ST. PARKING RAMP BELOW THE BUILDING, WITH THE ENTRANCE IN BACK ON 4TH ST.
St Paul MN Social Security office assign Social Security numbers to U.S. Citizens.They also maintains earnings records under workers Social Security numbers and administrates Supplemental Security Income program for the aged, blind and disabled. Social Security Answers is here to help. Ask your question
St Paul MN Social Security Office Tips:
Show Up Early: St Paul MN Social Security office can sometimes be crowded. You must understand every person needs to provide Social Security number when required by a business or government entity. So a lot of people may be at the Social Security office with questions or concerns related to their Social Security number or benefits.
Be prepared to wait: With lots of people at your local St Paul MN Social Security office, if you are late you will have to wait. the best way to avoid the long lines at the social security office is to get to the office early.
Be prepared with your Documents: If you are applying for your Social Security Card or any other Social Security issues, be sure to take with you all your required documents.
Bring a snack: With the often long wait, you may get hungry. If you do, you can snack while you wait in St Paul MN Social Security office. You don't want to miss your number being called because you went out to buy a snack.
Keep a Cool Head: With lots of people at the Social Security office waiting to be seen it's easy to get frustrated and loose you cool. Remember that the St Paul MN social security office counselors are there to assist you. Keeping a cool head and being courteous will help speed the process along. Above all, enjoy the day. You may meet meet a friend while you wait.
Locate another Social Security Office near St Paul MN
Find more Minnesota Social Security Office Locations near St Paul MN