TO AD MEDICARE PART B WILL I HAVE TO VISIT OFFICE
June 23, 2014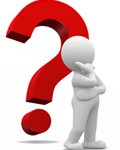 Q) TO AD PART B WILL I HAVE TO VISIT OFFICE & WHAT TIME DO YOU CLOSE TODAY THANKS
A) The Initial enrollment period for Part B When you first become eligible for hospital insurance (Part A), you have a seven-month period (your initial enrollment period) in which to sign up for medical insurance (Part B). A delay on your part will cause a delay in coverage and result in higher premiums. If you are eligible at age 65, your initial enrollment period begins three months before your 65th birthday, includes the month you turn age 65 and ends three months after that birthday. If you are eligible for Medicare based on disability or permanent kidney failure, your initial enrollment period depends on the date your disability or treatment began. When does my enrollment in Part B become effective?
If you accept the automatic enrollment in Medicare Part B, or if you enroll in Medicare Part B during the first three months of your initial enrollment period, your medical insurance protection will start with the month you are first eligible. If you enroll during the last four months, your protection will start from one to three months after you enroll.
To enroll in Medicaid Part B Please call medicare at 1800-MEDICARE or visit you local social security office.