Turning 65 on Feb. 1, 2015, not retiring, was told I need to apply for Medicare Coverage A
November 24, 2014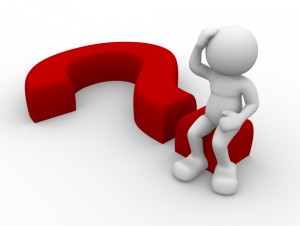 Q) I am turning 65 on Feb. 1, 2015 and I not retiring now and I was told I need to apply for Medicare Coverage A only. Is this correct and how do I apply and by what time has to be done? How do I obtain this Form for coverage A?
A) Yes, you should apply for Medicare Part A if you are turning 65 on February 1, 2015. You are not required to retire to enroll in Medicare.
Medicare Part A is hospital insurance. It covers inpatient hospital stays, skilled nursing facility care, hospice care, and some home health care.
You may be eligible for premium-free Part A if you have paid into the Medicare system through your work. You can find out if you are eligible for premium-free Part A by visiting the Social Security website or by calling Social Security at 1-800-772-1213.
If you are not eligible for premium-free Part A, you will have to pay a monthly premium. The amount of your premium will depend on your income.
You can enroll in Medicare Part A during your Initial Enrollment Period (IEP). Your IEP starts three months before the month you turn 65 and ends three months after the month you turn 65.
If you miss your IEP, you may still be able to sign up for Part A during a Special Enrollment Period. You may be eligible for a Special Enrollment Period if you have certain life events, such as losing your health insurance or moving to a new area.
To sign up for Part A, you can visit your local Social Security office or file online. You will need to provide your Social Security number and proof of your age. You may also need to provide proof of your citizenship or lawful alien status.
If you are approved for Part A, you will start receiving benefits the first day of the month following the month you enroll.
According to the Social Security Administration: You should apply for Medicare if you are within three months of turning age 65 or older. Online application
It's convenient, quick and easy. There's no need to drive to a local Social Security office or wait for an appointment with a Social Security representative.
Use our online application to sign up for Medicare. It takes less than 10 minutes. In most cases, once your application is submitted electronically, you're done. There are no forms to sign and usually no documentation is required. Social Security will process your application and contact you if we need more information. Otherwise you'll receive your Medicare card in the mail.
Medicare is managed by the Centers for Medicare and Medicaid Services (CMS). Social Security works with CMS by enrolling people in Medicare.
For more information about applying for Medicare only and delaying retirement benefits, visit https://secure.ssa.gov/iClaim/rib