Wife never worked, when will she be able to receive Social Security?
February 7, 2014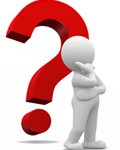 Q) I will turn 62 in August and start drawing SS benefits.My wife of 40yrs will be 59 yrs old at the time my benefits start. She has never been employed. can you tell me when she will be eligible to receive SS and what percentage of mine she will receive.
A) According to Social Security Administration even if your wife has never worked under Social Security, she may be able to get benefits if she is at least 62 years of age and you are receiving or eligible for retirement or disability benefits. She can also qualify for Medicare at age 65. Read More
About The Author
admin
Our job is to answer your questions and provide information that will guide you through the process of getting your Social Security Benefits.