What can i do to speed up the disability adjudication
February 10, 2014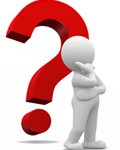 Q) could u answer a few question i was told my case was pending it has been one year and i need so answers what can i do to speed up the disability adjudication it been moving slow and i need postive straight talk
A) This process does take time. Here is a great article on how you can speed the process of your disability adjudication.
It can take years to get a final decision on your application for Social Security disability benefits. You may be able to reduce some of the delay by doing things like accurately completing all the required paperwork, responding quickly to any Social Security requests for information, and getting your own medical records together and submitting them early in the process. Read More
About The Author
admin
Our job is to answer your questions and provide information that will guide you through the process of getting your Social Security Benefits.