Hello I'm 15 and my parents lost my social security card……
November 6, 2014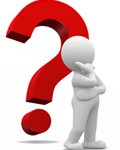 Q) Hello I'm 15 and my parents lost my social security card and I'm trying to find out what I have to do to replace it and if I can do it or if my mom has to do it so I can take my drives ed test so I can start to learn how to drive.
A) According to the Social Security Administration – You can replace your Social Security card for free if it is lost or stolen. However, you may not need to get a replacement card. Knowing your Social Security number is what is important.
You need a Social Security number to get a job, collect Social Security benefits and receive some government services but you do not often need to show your Social Security card.
More information here http://www.socialsecurity.gov/ssnumber/ss5.htm
About The Author
admin
Our job is to answer your questions and provide information that will guide you through the process of getting your Social Security Benefits.