HOW CAN I GET A PRINTOUT OF MY SOCIAL SECURITY REWARDS LETTER
September 5, 2018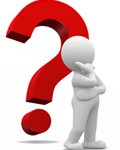 Q) HOW CAN I GET A PRINTOUT OF MY SOCIAL SECURITY REWARDS LETTER
A) You can request a copy of your award notice from the Social Security Administration by calling them toll free at 1-800-772-1213 (TTY 1-800-325-0778) or by contacting your local office. If a copy is not available, they can provide you with an official letter with the information you need. You can also log in to your personal online social security account and print your award letter.
To get a printout of your Social Security rewards letter, you can also:
Log in to your mySocialSecurity account at www.ssa.gov/myaccount and select the "Download/print my statement" option.
If you do not have an account, you can create one by going to www.ssa.gov/myaccount and following the instructions provided.
You can also request a copy of your Social Security statement by mail by completing Form SSA-7004, available at www.ssa.gov/forms/ssa-7004.html, and mailing it to the address provided on the form.
You can call the Social Security Administration at 1-800-772-1213 and request a copy of your statement be mailed to you.
Please note that due to security concerns, Social Security benefits letters cannot be provided via email or fax.
About The Author
admin
Our job is to answer your questions and provide information that will guide you through the process of getting your Social Security Benefits.