I have continued to work after drawing full retirement, benefit has not increased.
January 13, 2014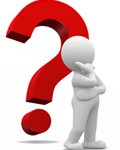 Q) I have continued to work after drawing full retirement, and have been paying into the system. My benefit has not increased. Why?
A) According to the Social Security Administration website; You can work while you receive Social Security retirement (or survivors) benefits. When you do, it could mean a higher benefit for you in the future. Higher benefits can be important to you later in life and increase the future benefit amounts your family and your survivors could receive.
While you are working, your earnings will reduce your benefit amount only until you reach your full retirement age. After you reach full retirement age, we recalculate your benefit amount to leave out the months when we reduced or withheld benefits due to your excess earnings. read more
If you continue to work while you are getting benefits, we automatically check your record every year to see whether the additional earnings will increase your monthly benefit. If there is an increase, we will send you a letter telling you your new benefit amount. read more
For more clarification please visit or call your local social security office and speak with a counselor.
About The Author
admin
Our job is to answer your questions and provide information that will guide you through the process of getting your Social Security Benefits.