I needs the number to direct bank card
January 16, 2014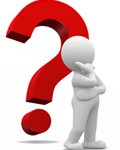 Q) I needs the number to direct bank card
A) According to Social Security Administration website; The Direct Express® Debit MasterCard® provides another option for federal beneficiaries who do not have a bank account, but who are looking for a no-cost or low-cost alternative to using check cashing facilities and carrying large amounts of cash.
To sign up for the Direct Express® Debit MasterCard®, call the enrollment center toll free at 1-800-333-1795 (TTY 1 (866) 569-0447), or visit http://www.USDirectExpress.com Exit FMS Web site.
About The Author
admin
Our job is to answer your questions and provide information that will guide you through the process of getting your Social Security Benefits.