I would like to change DIRECT Deposit to my Home address
July 16, 2019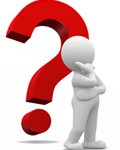 Q) I would like to change DIRECT Deposit to my Home address please. I no longer want direct deposit to CMECU. Please forward my check to *** W 1**h Street #307; Chicago Il. 6***3-5209. effective immediately. I tried so hard to do this on line. I couldn't get it right. I apologize for that. My date of birth is 02-18-1**1.
A) According to the Social Security Administration – If you apply for Social Security or Supplemental Security Income benefits, a new law went into effect March 1, 2013, requiring that you receive your payments electronically. If you did not sign up for electronic payments when you applied for benefits, we strongly urge you to do it now. If you still receive checks, the U.S. Department of the Treasury will contact you about complying with the requirement. For more information regarding switching to an electronic payment, visit Treasury's Go Direct website or call the helpline at 1-800-333-1795. Source: https://www.ssa.gov/deposit/
About The Author
admin
Our job is to answer your questions and provide information that will guide you through the process of getting your Social Security Benefits.