My husband and I gained legal guardianship of our grand kids. Father died, mother incarcerated. How do we get their benefits?
June 28, 2018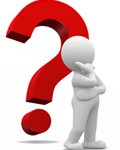 Q) My husband and I have gained legal guardianship of our 3 grand kids. Our son died October 24th, 2016 and his children are receiving death benefits through their mother. Their mother is now incarcerated in AZ and says the money will continue to load onto her debit card each month and she will use it when she gets out of prison in a year. We need these benefits for these kids now for school tuition and other needs. How do we get these benefits transferred to our names??
A) According to the Social Security Administration as the legal guardian you can apply for the children's social security benefits.
You can apply for benefits by calling our national toll-free service at 1-800-772-1213 (TTY 1-800-325-0778) or by visiting your local Social Security office. An appointment is not required, but if you call ahead and schedule one, it may reduce the time you spend waiting to apply.
You can help by being ready to:
Provide any needed documents; and
Answer the questions listed below.
Documents you may need to provide
We may ask you to provide documents to determine if you may be eligible for benefits for having the child in your care:
Your birth certificate or other proof of birth;
The child's birth certificate or other proof of birth or adoption;
Your proof of marriage if you are or were married to the worker;
Proof of U.S. citizenship or lawful alien status if you were not born in the United States [More Info];
U.S. military discharge paper(s); and
W-2 forms(s) and/or self-employment tax returns for last year.
Source: https://www.ssa.gov/forms/ssa-4.html
About The Author
admin
Our job is to answer your questions and provide information that will guide you through the process of getting your Social Security Benefits.