Recently divorced. What information to I need to get a new social security card?
June 11, 2015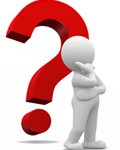 Q) What information to I need to get a new social security card? I am recently divorced and would like to use my maiden name. I plan to bring the following:
Current Social Security Card Current Louisiana Drivers License
Divorce Degree Voter Registration Card
Current Utility Bills Home Act of Sale
A) According to Social Security Administration: If you legally change your name because of marriage, divorce, court order or any other reason, you must tell Social Security so you can get a corrected card. You cannot apply for a card online. There is no charge for a Social Security card. This service is free.
To get a corrected Social Security card, you will need to:
Show the required documents. You will need proof of your identity. Sometimes you also may need to prove your current U.S. citizenship or lawful noncitizen status. See Learn What Documents You Need for more information. Under the heading, "Type of Card," select "Corrected" for a list of the documents you need;
Fill out and print an Application for a Social Security Card; and
Take or mail your application and documents to your local Social Security office.
For complete instructions, please go to Social Security Number and Card. https://faq.ssa.gov/ics/support/kbanswer.asp?deptID=34019&task=knowledge&questionID=3749
About The Author
admin
Our job is to answer your questions and provide information that will guide you through the process of getting your Social Security Benefits.