How do I report a death?
January 22, 2015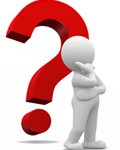 Q) How do I report a death?
A) Social Security Administration should be notified as soon as possible when a person dies. In most cases, the funeral director will report the person's death to Social Security. You will need to furnish the funeral director with the deceased's Social Security number so he or she can make the report.
http://www.socialsecurity.gov/pubs/EN-05-10008.pdf
About The Author
admin
Our job is to answer your questions and provide information that will guide you through the process of getting your Social Security Benefits.