Why you need a Social Security Card
August 20, 2013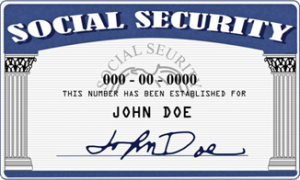 Your first and continuous link with Social Security is your nine-digit Social Security Number. It helps us to maintain an accurate record of your wages or self-employment earnings that are covered under the Social Security Act, and to monitor your record once you start getting Social Security benefits.
WHY DO I NEED ONE?
You need a Social Security number to get a job, collect Social Security benefits and receive some other government services. But you don't often need to show your Social Security card. Do not carry your card with you. Keep it in a safe place with your other important papers.
About The Author
admin
Our job is to answer your questions and provide information that will guide you through the process of getting your Social Security Benefits.