Social Security office Delano CA – 2234 GIRARD ST.
Social Security Administration Office
Address:
BLDG C
2234 GIRARD STREET
DELANO, CA 93215

Phone: 1-866-635-0287
TTY: 1-800-325-0778
Fax: 1-833-571-2609

Hours: Monday to Friday
9:00 AM – 4:00 PM
Services: Get Help With
Social Security Card
Social Security Retirement
Access Medicare Services
Access Medicaid Services
Social Security Disability Insurance (SSDI)
Supplemental Security Income
In-person hearings
And much more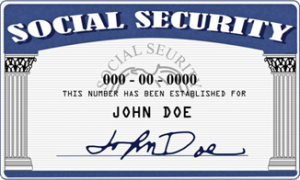 Delano CA Social Security office works with the Social Security Administration to assign Social Security numbers to U.S. Citizens. They also assist in maintaining earnings records under workers Social Security numbers and administrates Supplemental Security Income program for the aged, blind and disabled.
What should I do before visiting my local Delano CA Social Security Office?
It's always best to call and set an appointment with your local Social Security office before visiting. To make an appointment you need to:
Call Social Security at 800.772.1213.
Tell the automated system that you need an office appointment.
Speak to a Social Security worker over the phone to request your office appointment.
What if I just do a walk in at a local Social Security Office?
If you do a walk in without an appointment you may encounter long delays and wait time. Without an appointment, SSA officials said you should expect long lines, especially during the busiest times in local offices; typically, on Mondays, the morning after a federal holiday or the first week of the month.
What documents should I bring with me at my local Social Security office appointment?
Depending on what services you may need such as replacement of your Social Security card, Medicare or Medicaid Services – you may need to have certain documents on hand, such as your:
Social Security number
Your passport
Birth certificate
Proof of United States citizenship or legal US residency
Your Social Security Card
Proof of address
Bank statements and/or proof of income
Proof of household inhabitants
Marriage or divorce records
U.S. military service papers
A copy of W-2 forms and/or self-employment tax return for the previous year
If I can't visit my local Social Security Office because of illness or mobility issues, what do I do?
Many Social Security services are available to you by calling the automated telephone services toll-free at 1‑800‑772‑1213. You can get recorded information and conduct some business 24 hours a day.
If you are deaf or hard of hearing, you may call their TTY number at 1‑800‑325‑0778.
What social security services are available to me online if I can't visit my local office?
Most Social Security services are also available online with your "My Social Security account". You can find services such as:
Social Security Card replacement
Request a new Medicare Card
Apply for Retirement Benefits
Apply for Disability Benefits
Apply for Medicare Benefits
Appeal a SSA Decision
Change Your Address
Set Up or Change Direct Deposit
Print Proof of Benefits
Print Your 1099
View Your Latest Statement
Review Your Earnings History
Check Application Status
How do I contact the Social Security Administration if I have questions?
Phone: 1-800-772-1213
TTY number, 1‑800‑325‑0778
Email: https://secure.ssa.gov/emailus
Social Security Administration
Office of Public Inquiries and Communications Support
1100 West High Rise
6401 Security Blvd.
Baltimore, MD 21235
Locate another Social Security Office near Delano CA
Find more California Social Security Office Locations near Delano CA
$255 social security death benefit, will that go to the surviving spouse automatically?
Am confined to my home,, unable to get to our local Social Security Office
Am I able to retire at age 65 3-23-2015, and have enough to retire on?

Q) Am I able to retire at age 65 3-23-2015, and have enough to retire on? A) According to the Social Security Administration – Benefit estimates depend on your date of birth and on your earnings history. For security, the "Quick Calculator" does not access your earnings record; instead, it will estimate your earnings based on information…

Read more

: Am I able to retire at age 65 3-23-2015, and have enough to retire on?